When it comes to bringing the best technology together, we know that making things easier is better.
We also like to make things easier and better for our clients, but first and foremost – teamwork and fun are fundamental in Nexus Energy!

The Nexus Energy team has been working extremely hard these past months to finalise our hydrogen PowerPack and put the last pieces of tech together.
It's time for the work to pay off, not just for us and our clients but for the planet too!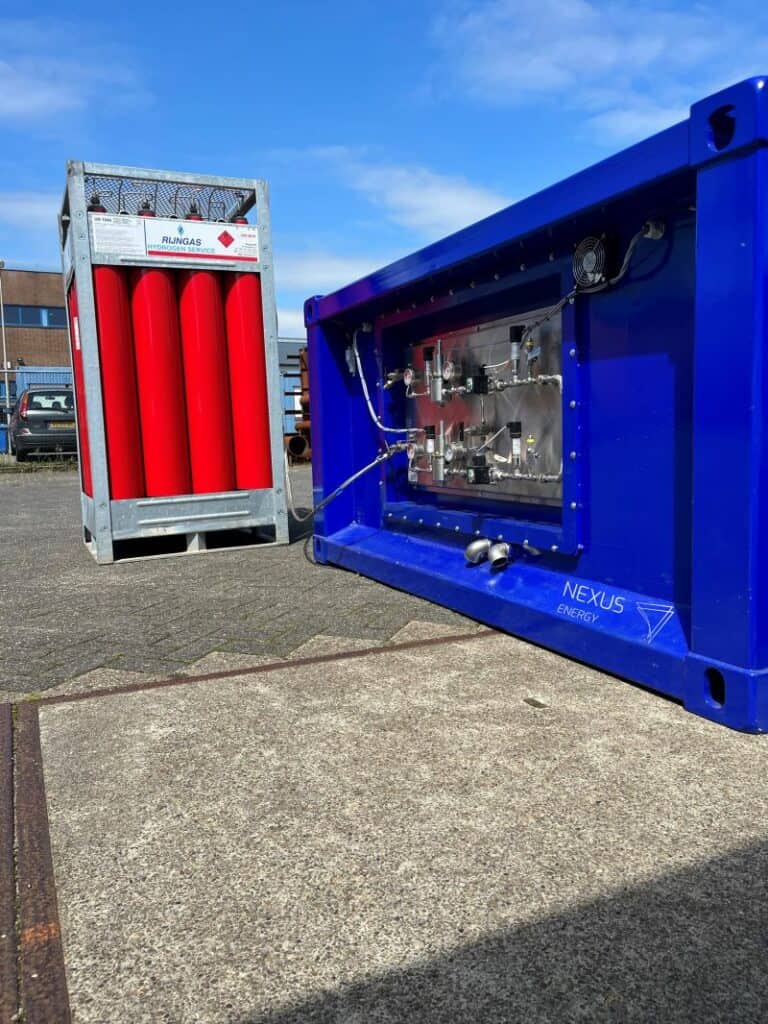 Our PowerPack loves to break convention and perform at its best for our clients, whether it's powering a ship, a workboat, a crane, multiple types of machinery or any heavy transport vehicle.
 
▪ Higher efficiency 👉 means lower fuel costs and greater flexibility.
▪ Zero-emissions 👉  means it's better for the planet & better for winning projects.
▪ Data collection 👉 enables predictive and remote maintenance.
▪ Working round the clock 👉 means no charging times or infrastructure delays.
 
Get to know our hydrogen-powered PowerPack even better: 
info@nexusenergy.nl